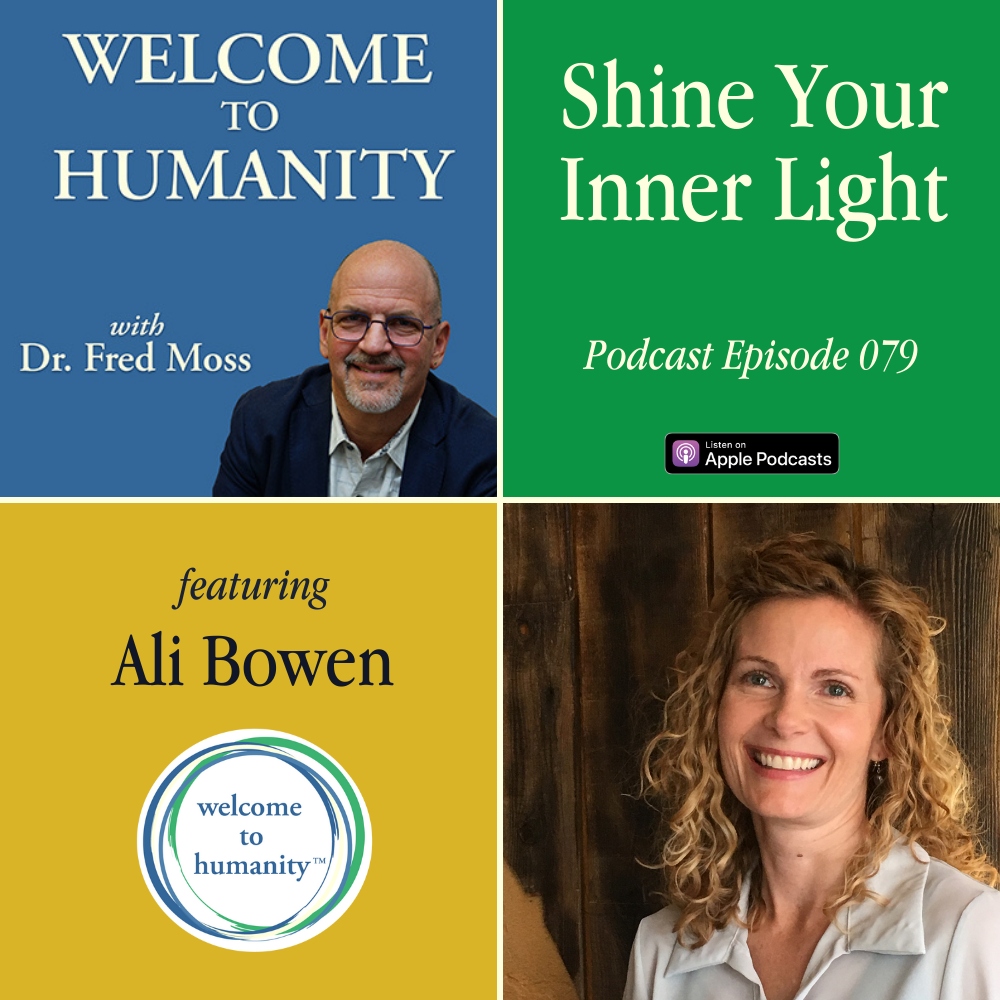 Dr. Fred speaks with Ali Bowen today, a Master Certified Health & Wellness Coach (MCHC), Biofield Tuning Practitioner, and Spiritual Coach. Ali's passion is helping people heal and live their best life by better understanding their body, mind and spirit. 
Through the use of energy reading, tuning forks, the medicine drum, and brain techniques, Ali helps her clients become conscious of where their stuck energy is in the biofield, and the thoughts and experiences that put it there. She helps clients release and harmonize the static energy created from emotional or physical trauma or sadness, in order to bring it back into the body and create vitality and clarity. Her techniques help people with depression, anxiety, co-dependence, physical pain, PTSD, stress, addiction recovery, grief, and more.
Here's what you'll hear on today's light-filled, high-vibration episode:
Radiating beauty in dark times

The tools of control wielded by "upper power elites"

We have all the power and creativity we need

How quantum physics proves our connectedness

Ali's experience in coming out as gay at age 29

Deepening spirituality demands authenticity

How to harnesses help from the universe

Pain as a pathway to purpose

Practical ways to love yourself every day

Healing with tuning forks, medicine drums, and sound bowls

The least expensive facelift on earth

The amazing memory of our cells

Healing is not easy, but it's worth it!
Episode Length: 00:44:26
ALI BOWEN'S RESOURCES
Instagram > https://www.instagram.com/alihealthandwellness
Website (coming soon) > https://alihealthandwellness.com
ALSO RELATED TO TODAY'S SHOW
WtH with Mark Victor Hansen > https://welcometohumanity.net/podcast/2020/6/9/017-turning-adversity-into-opportunity-with-mark-victor-hansen
WtH with Crystal Dwyer Hansen >
https://welcometohumanity.net/podcast/2020/7/22/023-start-your-asking-journey-with-crystal-dwyer-hansen
Dr. Sears Wellness Institute > https://www.drsearswellnessinstitute.org
WELCOME TO HUMANITY RESOURCES
Podcast Website >  http://www.welcometohumanity.net/podcast
PURCHASE DR. FRED'S BOOK (paperback or Kindle) > Creative 8: Healing Through Creativity & Self-Expression by Dr. Fred Moss http://www.amazon.com/Creative-Healing-Through-Creativity-Self-Expression/dp/B088N7YVMG
FEEDBACK  > http://www.welcometohumanity.net/contact